48G Layer 3 full Gigabit modular managed Ethernet switches
There are currently 0 products in stock.

48G Layer 3 full Gigabit modular managed Ethernet switches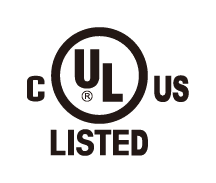 Up to 48 Gigabit Ethernet ports Up to 48 optical fiber connections (SFP slots) Up to 48 PoE+ ports with external power supply (with IM-G7000A-4PoE module) Fanless, -10 to 60°C operating temperature range Modular design for maximum flexibility and hassle-free future expansion Hot-swappable interface and power modules for continuous operation Turbo Ring and Turbo Chain (recovery time < 20 ms @ 250 switches) , and STP/RSTP/MSTP for network redundancy Isolated redundant power inputs with universal 110/220 VAC power supply range Supports MXstudio for easy, visualized industrial network management V-ON™ ensures millisecond-level multicast data and video network recovery
We understand that it can be difficult to find the right products for your needs. That's why our dedicated customer support team is available to assist you in any way possible. Whether you need help selecting the best product for your application or more information on a particular device, our knowledgeable staff is here to provide you with the answers you need. Contact us today for more information about how we can help you get the products and support you need!

IT4 Automation Ltd offers an exceptional online shopping experience through our user-friendly shop. With real-time stock information, access to product firmware, and a diverse range of products from various top-tier brands, customers are provided with a comprehensive and efficient shopping process. Our platform also allows for personalised account management, including viewing stock levels, creating custom quotes & invoices, and managing spending limits & multi-factor authentication setup. Further enhancing the customer experience, IT4A's Resource Centre provides a wealth of information, while our 24/7 system monitoring services and post-sale support ensure customers receive the best possible service.
A series refers to a collection of related products or components designed to work together seamlessly, typically within a specific industry or application. These series often share similar features and functionalities, ensuring compatibility and ease of integration for users.
Supported Documents & Firmware
Name
Type
Version
Operating System
Release Date

2.3 KB

Software Package

v1.0

Apr 28, 2023

Apr 28, 2023

Release notes

253.0 KB

Software Package

v5.7

Apr 24, 2023

Apr 24, 2023

Release notes

4.3 MB

Firmware

v5.9

Apr 24, 2023

Apr 24, 2023

Release notes

5.8 KB

Software Package

v1.3

Apr 24, 2023

Apr 24, 2023

Release notes

417.7 MB

Software Package

v3.2.8

Windows 10
Windows 7
Windows Server 2012 R2
Windows Server 2016
Windows Server 2019

Show More

Oct 31, 2022

Oct 31, 2022

Release notes

3.8 MB

Firmware

v5.8

Sep 15, 2021

Sep 15, 2021

Release notes

3.4 MB

Firmware

v5.6

Jan 17, 2019

Jan 17, 2019

Release notes

82.9 KB

Software Package

v1.2.0

Jan 18, 2018

Jan 18, 2018

Release notes

118.5 KB

Utility

v1.1

May 20, 2015

May 20, 2015

Release notes

382.6 KB

Software Package

v1.0

Nov 06, 2014

Nov 06, 2014

Release notes

1.2 MB

Driver

v1.7.1

Windows
Windows 2000
Windows 7
Windows 8
Windows 98 SE
Windows ME
Windows Server 2003
Windows Server 2008
Windows Vista
Windows XP

Show More

Dec 10, 2013

Dec 10, 2013

Release notes

1.6 MB

Utility

v1.6

Windows 2000
Windows 7
Windows Server 2003
Windows Server 2008
Windows Server 2008 R2
Windows Vista
Windows XP

Show More

May 13, 2012

May 13, 2012

Release notes

1.6 MB

Utility

v5.3

Apr 09, 2012

Apr 09, 2012

Release notes
SSupported Documents
Name
Type
Version
Release Date

894.6 KB

Datasheet

v1.8

May 17, 2023

May 17, 2023

1.9 MB

Manual

v1.6

May 08, 2023

May 08, 2023

11.9 MB

Manual

v6.4

Apr 26, 2023

Apr 26, 2023

5.7 MB

Manual

v2.4

Apr 26, 2023

Apr 26, 2023

3.0 MB

Manual

v4.3

Apr 26, 2023

Apr 26, 2023

5.3 MB

Manual

v2.2

Jun 29, 2022

Jun 29, 2022

2.8 MB

QIG

v3.3

May 07, 2021

May 07, 2021

558.3 KB

Tech Note

v1.0

Feb 12, 2019

Feb 12, 2019

670.9 KB

Manual

v3.3

Feb 11, 2019

Feb 11, 2019

288.5 KB

2D CAD

Jan 19, 2018

Jan 19, 2018

2.3 MB

Manual

v5.2

Oct 19, 2017

Oct 19, 2017

4.4 MB

Manual

v3.3

Jul 04, 2017

Jul 04, 2017
Supported Documents & Firmware Last Updated: August 30, 2023