Complete Network Solutions

IT4A have a highly skilled Critical Network infrastructure (CNI) Project Engineering team. The engineering team are project and site hardened, all carry CSCS & BPSS and four have security 'SC' clearance to support our work in the Civil Nuclear sector. Our engineers are passionate about customer service. The core vaules we share are: Excellence in what we do. Treat others as you expect to be treated and do it safely.
Turnkey Project Engineering
ISO9001:2015 Certified
IT4A specialise in providing turnkey network solutions for Critical Network Infrastructure; the environments we operate within demand the highest standards in quality control. IT4A have a long history in the design and deployment of major infrastructure projects going back to 1999 when the IT4A team provided Off Shore, Onshore and On to Off shore network solutions for Centrica Energy in the Irish Sea. Our project involvement within the Oil & Gas industry extended to multiple North Sea Projects and what was (and still may be) the longest oil and gas pipeline on the planet – taking oil extracted from the Caspian Sea to the Mediterranean. Closer to home IT4A has delivered turnkey projects into the clean and waste water treatment industries across England, Scotland and Wales, transportation networks in Roads (Motorways/Tunnels and Bridges), Rail and also Marine. More recently we have delivered complete network solutions within the Nuclear Supply chain, which led to our 18 month investment in achieving Fit 4 Nuclear status – finally achieved in May 2017. The F4N journey can be seen
<here>
.
FIT 4 NUCLEAR Certified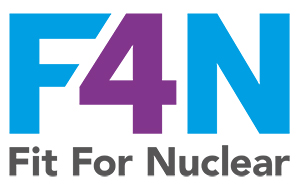 Fit 4 Nuclear was setup initially by MAS – the Manufacturing Advisory Service –  targeting UK manufacturing in an attempt raise standards across the the UK industries that would be bidding for the £30 Billion or more of investment that is envisaged in the coming years.  IT4A were initially rejected by the scheme as we were not considered a traditional manufacturer.  Further discussion with MAS followed, suggesting the quality of the networks that underpinned the critical automation systems within nuclear process control was equally as important as the devices that attached to them.  Failure of the automation network could result in a major production and possibly safety issue.  IT4A has a long track record delivering critical network solutions for major industry projects, including multiple Nuclear Sector projects, that have involved initial design consultancy, implementation, support through to obsolecense management.  The complete network life cycle support allowed IT4A to meet the scheme's acceptance criteria and benefit from some joint funding for team leadership training and the holy grail trio of quality management systems:  ISO 9001:2015, ISO 18001 & ISO 14000. IT4A have the people, processes and capabilities to deliver projects to the highest standards demanded by Critical Industries.
Vendor Certified
IT4A were Hirschmann's (now Belden) first UK distribution partner in the UK.  The 'special' relationship with Hirschmann was due to IT4A Managing Director holding the role as Director of Product Marketing for Hirschmann Network Systems, launching the first generation of Industrial Ethernet Switch onto the global stage.  In 2006 IT4A broadened it's supply to include Moxa to ensure minimal reliance on any single supplier and provide Customers with choice.  Nearly 20 years on, IT4A still represent both of these market leading vendors.
GET IN TOUCH FOR ALL YOUR AUTOMATION NETWORKING, CYBER-SECURITY, & PROTECTIVE MONITORING REQUIREMENTS
Automation networks rely upon 5 key technology areas:
"I can honestly say that with IT4A working alongside us we assembled the right team managed to achieve all our goals successfully"