I/O and power modules for the ioThinx 4500 Series
I/O modules include DI/Os, AI/Os, relays, and other I/O types
Power modules for system power inputs and field power inputs
Easy tool-free installation and removal
Built-in LED indicators for IO channels
Wide operating temperature range: -40 to 75°C (-40 to 167°F)
Class I Division 2 and ATEX Zone 2 certifications

To see our prices, stock and more, login to your account today!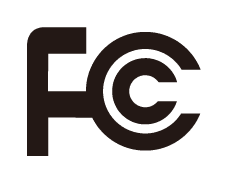 Introduction
Moxa's ioThinx
4500 Series (45MR) Modules are available with DI/Os, AIs, relays,
RTDs, and other I/O types, giving users a wide variety of options
to choose from and allowing them to select the I/O combination that
best fits their target application. With its unique mechanical design,
hardware installation and removal can be done easily without tools,
greatly reducing the amount of time required to set up and replace
the modules.
Easy Tool-Free
Installation and Removal
The ioThinx
4500 Series has a unique mechanical design that reduces the amount
of time required for installation and removal. In fact, screwdrivers
and other tools are not required for any part of the hardware installation,
including mounting the device on a DIN-rail, as well as connecting
the wiring for both communication and I/O signal acquisition. Furthermore,
no tools are required to remove the ioThinx from a DIN-rail. Removing
all of the modules from a DIN-rail is also easy using the latch and
release tab.
We understand that it can be difficult to find the right products for your needs. That's why our dedicated customer support team is available to assist you in any way possible. Whether you need help selecting the best product for your application or more information on a particular device, our knowledgeable staff is here to provide you with the answers you need. Contact us today for more information about how we can help you get the products and support you need!

Moxa provides quality and dependable products designed to meet the rigorous demands of harsh operating environments. They specialize in machine control and networking solutions for railway systems, factory automation networks, power automation systems, and more. Their award-winning technology is proof of their commitment to providing secure products with maximum uptime – perfect for any industrial application.
ioThinx 4500 Series (45MR) Modules
A series refers to a collection of related products or components designed to work together seamlessly, typically within a specific industry or application. These series often share similar features and functionalities, ensuring compatibility and ease of integration for users.
Name
Type
Version
Operating System
Release Date


5.0 MB


Utility


E2E5976B0190520B80F92273B23192CAFE0F89C7B17F624257A025EB5E73C64E543565AA9D413FCB69ABBDD019C5B0D866CB6B9A2F117E3C858107CAFECAEEFD



v2.4.0

Windows 10
Windows 7
Windows 8
Windows Server 2003
Windows Server 2008
Windows Server 2012

Show More


Jun 04, 2019
Jun 04, 2019

Release notes
Supported Documents
Name
Type
Version
Release Date


3.5 MB

Datasheet

v5.1

Oct 07, 2022
Oct 07, 2022


8.3 MB

Manual

v3.1

Sep 22, 2022
Sep 22, 2022


691.8 KB

QIG

v1.6

Jul 30, 2021
Jul 30, 2021


427.0 KB

2D CAD

 


Apr 08, 2019
Apr 08, 2019


410.2 KB

2D CAD

 


Nov 28, 2018
Nov 28, 2018